points for items to enhance
your meal program
If you have questions regarding this process, check the FAQ section below or call Cool School Support at (800) 468-3287 for assistance.

Operators with special pricing arrangements, bid pricing or national accounts do not qualify for Cool School Cafe®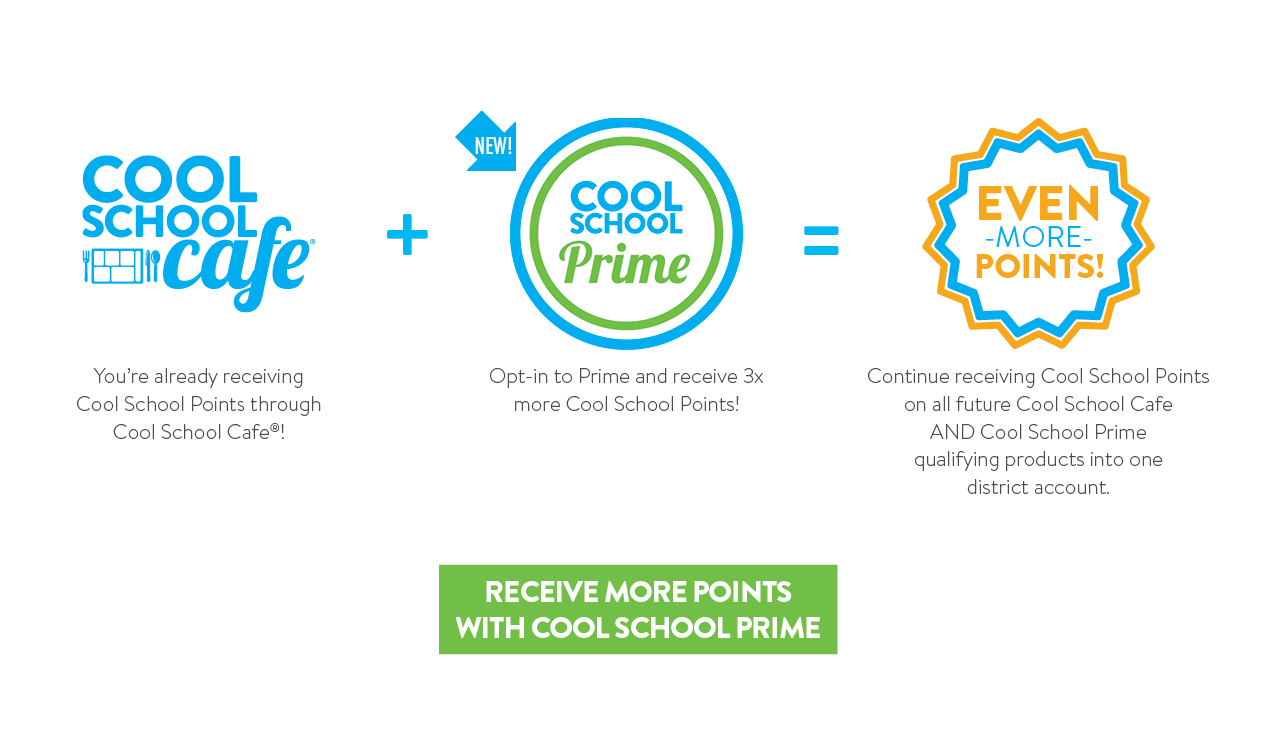 Here's what you need to know to participate in Cool School Cafe
Who?
K-12 School districts are eligible to enroll in Cool School Cafe.
What?
Participating districts have access to the Cool School Cafe catalog, qualifying product information, special offers and other tools.
How?
Simply purchase qualifying products and send us your distributor proof of purchase. Points will be automatically entered into your district's account.
Why?
Receiving points on your purchases means you can redeem for items that will benefit your meal program. Plus Cool School Cafe is a valuable partner, sharing relevant foodservice information, providing marketing materials, and connecting you with member manufacturers plus other resources.
When?
Points can be redeemed anytime and they never expire. Qualifying products are updated annually and are effective July 1-June 30.
You've got questions, we've got answers.